Our Team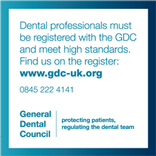 Inspire Dental Purfleet offers both NHS and Private dentistry to the entire family.
All our dentists adhere to the rules governing the profession under strict guidance from the General Dental Council (GDC) "Standards for Dental Professionals".
Dariusz Golebiowski Lek Dent Gdansk 1991
GDC registration no. 85192
Dr Golebiowski qualified as a dentist in 1991 in Poland where he worked for a number of years before coming to the UK with his family to start working for the NHS in 2005. Since then, he has been working at Purfleet Dental Surgery as an associate dentist.
Dariusz enjoys treating patients of all ages, to help build their confidence to overcome dental fears which results in improved dental health. He also enjoys the variety in work that a family orientated general dental surgery provides.
In his spare time Dariusz enjoys going to the gym and travelling.
Linda Rozario – BDS KMC Manipal 2000, Stat Exam 2005
GDC registration no.100919
Dr Rozario has training in all fields of dentistry and has worked in the NHS for over 10 years. She especially enjoys the paediatric branch, working with children and young adults to help build their confidence and work together towards better dental, and overall general health. This is helped by her relaxed and friendly nature which helps to put children and nervous patients at ease . She is also interested in oral medicine and pathology.
In her spare time, Linda enjoys going to the gym, swimming and travelling.
Our Practice Manager is Victoria Roberts.
Suki Soon BDS Lon 1998, DPDS (Bristol)
NHSE Accredited Oral Surgeon
GDC registration no.64042
Coming soon...