Our Team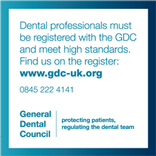 Inspire Dental Purfleet offers both NHS and Private dentistry to the entire family.
All our dentists adhere to the rules governing the profession under strict guidance from the General Dental Council (GDC) "Standards for Dental Professionals".
Linda Rozario – BDS KMC Manipal 2000, Stat Exam 2005
GDC registration no.100919
Dr Rozario has training in all fields of dentistry and has worked in the NHS for over 10 years. She especially enjoys the paediatric branch, working with children and young adults to help build their confidence and work together towards better dental, and overall general health. This is helped by her relaxed and friendly nature which helps to put children and nervous patients at ease . She is also interested in oral medicine and pathology.
In her spare time, Linda enjoys going to the gym, swimming and travelling.
Shun Bok Jeffrey Hui BDS Queen Mary University of London 2020
GDC registration no.290635
Jeffrey graduated from the Institute of Dentistry at Barts and The London in 2020.
Jeffrey believes in delivering the highest quality of care to every patient, while providing a comfortable and friendly environment that put them at ease.
Mr Suki Soon BDS London 1988, LLM Edinburgh, DPDS Bristol
NHSE Accredited Oral Surgeon
GDC registration no.64042
Dr Suki Soon qualified from The London Hospital, University of London in 1988. He held various hospital posts in Oral Surgery following graduation. He is currently working as an accredited Oral Surgeon in London, Norfolk and Essex.
Suki had studied and completed BUOLD21C modules in Periodontology, Oral Surgery (1&2), Conscious Sedation, Denture Prosthodontics and Business Management. He was awarded D.P.D.S. with Merit by the University of Bristol in 2016. Suki has completed the UK Implantology Year Course at the University of Cambridge in 2018. He is a member of SAAD (Society for the Advancement of Anaesthesia in Dentistry), and IFDAS (International Federation of Dental Anaesthesiology Societies).
He has recently completed Postgraduate Diploma in Medical Law and is currently on his final year journey of LLM Dissertation at the University of Edinburgh. He believes in the importance of upholding sound medico-legal principles and ethical standards, as well as continuing professional development (CPD) and pursuing further Postgraduate academic qualifications.
Suki is a keen golfer, and full member of Chigwell Golf Club for more than 20 years. He also enjoys driving and has been a full member of the Institute of Advanced Motorists (IAM) since 1992. His other interests included travelling, embracing our cultural diversity and social justice in Global Health.